He walked into the backyard where I had a fire going, stared at the blaze, analyzing it like a grill master would and said - in his booming Tuscan voice - Perfecto!". Dario Cecchini, arguably the most famous butcher in the world, the maestro from Panzano en Chianti, had arrived at the summer home of Nancy Silverton in Panicale Umbria. It was time for a an unbridled carnival of beef.
And Dario and his troops - Tommaso, Miles and Zac - and, most importantly, his storied wife Kim, had come prepared to feed Nancyville; 25 kilos of meat for 25 guests. It doesn't taken Copernicus to figure out that's 2.2. pounds of beef a person. On top of it, a kilo of lardo, aka burro del Chianti When it was over the festa was already being talked about as one of the great barbecues in European history, a rival to the legendary celebration Hannibal Barca hosted 2,233 years ago after destroying a Roman army five kilometers away at the Battle of Lago Trasimene .
For that single night. Dario Cecchini has been honored by Nancy and myself as the MMXVI (2016) GOYA, Guest of the Year. Award
Though the news sent a celebratory wave throughout much of Italy, the announcement was quickly met with controversy by some Americans . Silverton's very own sister. Gail, and her husband, Joel, immediately filed a formal complaint with the Italian tourism board. "How can an Italian be a guest in his own country?" asked Big Joel Gutman, who, sources say, was extremely upset he and his wife had to clean up the party for several hours.
"Hell, Nancy and Michael would have woken to a den of iniquity if it wasn't for us, " a sources quoted Gail as saying. "The place looked like Hannibal and his drunken army had trampled through it."
Also, in an interview with the Perugia Times, Georgie Harris, the 10-year-old who helped Nancy set up the party expressed dismay with Dario's selection. "Shit, I was there at nine in the morning helping set up and I didn't get a goddamn vote."
Kim had little sympathy for the complainers. "The sore losers can stuff it," she said "Maybe with burro del Chianti."
Still, everyone else - including town guests Phil and Monica Rosenthal (with daugthers Lily and Brianna) - agreed it was Dario's night and the night was so special - as is the man - that it merited the GOYA.
Just go to his website and you'll quickly realize this is not a sane person. http://www.dariocecchini.com/dariocecchini/en/
The opening line is "Abandon all hope all ye who enter, For you are now in the hands of a butcher.", a rift on Dante Alighieri.
But truth be known, it was not for the meat he brought that earned Dario the GOYA. It was for his heart.. Look below at him holding of a dear photograph of Dario and Nancy's dad Larry "Lorenzo" Silverton. Look at that face.. That is why he won the GOYA.
It needs to be noted that for the third or fourth year in a row, the runner up spot went to Susan Swan, the African-American librarian from Oakland who is also the wife of photographer Steven Rothfeld. She turned in yet another fine, graceful performance, but was simply unable to overcome Dario's tour de force and also lost points by association when she could not stop her husband from asking me if i was happy three times in a row when I was in a hurry to get to Pelicanos pizzeria.
From Dante's Divine Comedy. The 1814 translation into English by the Reverend H. F. Cary is the origin for this phrase in English, although he gave it as the less commonly used 'All hope abandon ye who enter here'.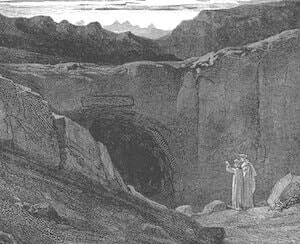 Through me you pass into the city of woe:

Through me you pass into eternal pain:

Through me among the people lost for aye.

Justice the founder of my fabric mov'd:

To rear me was the task of power divine,

Supremest wisdom, and primeval love.

Before me things create were none, save things

Eternal, and eternal I endure.

All hope abandon ye who enter here.

Such characters in colour dim I mark'd

Over a portal's lofty arch inscrib'd:

Whereat I thus: Master, these words import.
PREVIOUS GOYA WINNERS
2015 - Leon Gold
2014 - (TIE) Hourie Sahakian and Tiffany Fox
2013 - Liz "Go Go" Hong ( for her total disregard for the glory of Rome and utter fascination with Saldi ( Sales).
2012 - Cast of "The Wire"
2011 - .The Berrettos (aka Oliver and his buddies)
2010 - (TIE) Duke Feldmeier and Patsi Asanti